Moodles For Sale Gold Coast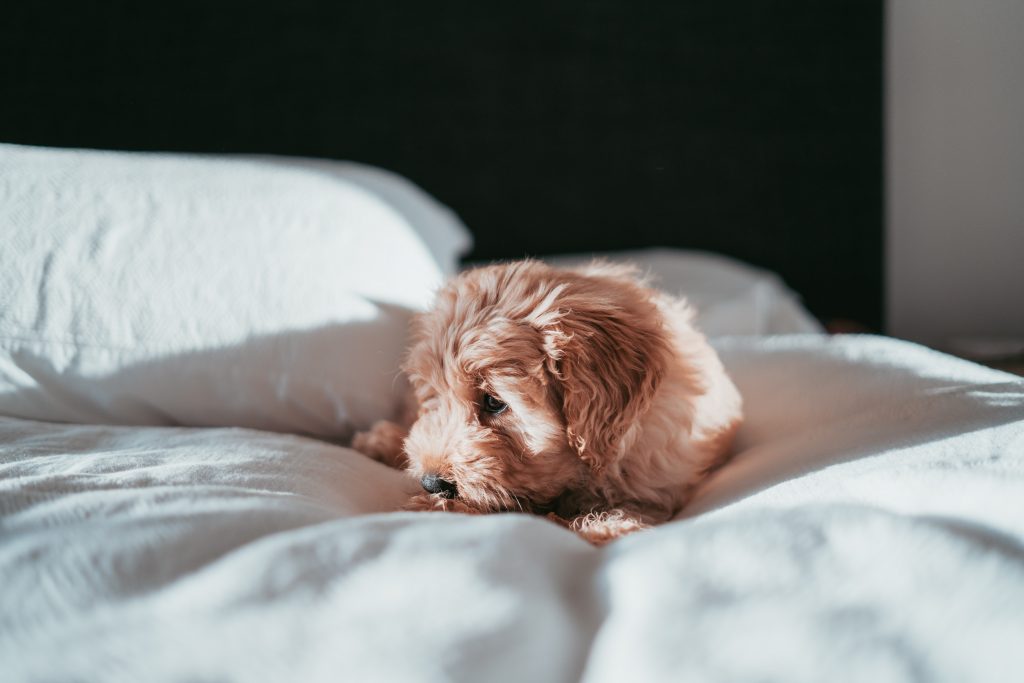 Family Friendly Dog Trained Moodles
Our Moodles for sale Gold Coast are available to meet on appointment on most weekdays and weekends.
We are located in the Burleigh Waters area on the Gold Coast.
We are full registered breeders with RPBA (member number 1107).
Gold Coast Moodles
The demand for Moodles in the Gold Coast has risen over the past few years as a result of their small size, gentle personality, and hypoallergenic fur.
Their smart and affectionate nature makes for a great family friendly dog breed.
Moodles are suitable for most family homes, and due to their sizing will be happy in both larger houses or smaller apartments.
They have a non-shedding coat which means that they will require far less cleaning up after than other dog breeds.
It is essential that Moodle owners are able to provide their dog with sufficient physical exercise and toys to ensure that they are mentally stimulated even when their owners are busy.
The Gold Coast's Best Dog Parks
Owning a Moodle in the Gold Coast means that you and your dog will be able to make great use of your local dog parks. We've compiled a list of some of our favourites below:
Frascott Park: a great first dog park to bring your puppy, with 2 seperate off leash areas for smaller and larger dogs.
Burleigh Esplanade: although not off-leash, this is a fantastic spot for your dog to socialise and become used to the sights and smells of new people and dogs.
Albert Park: a relaxing spot for you and your pooch to both enjoy the lake and barbecue areas.
Pizzey Park: an off leash dog park that makes an idyllic spot for active dog owners.
Damien Leeding Parkland: a sociable spot for both humans and dogs alike, with a safe off leash enclosure for your dog to run free.
If you are interested in our Moodle puppies for sale in QLD, click here to apply now. We welcome all enquiries, so fill in our Contact Form for any further questions or to book an appointment!