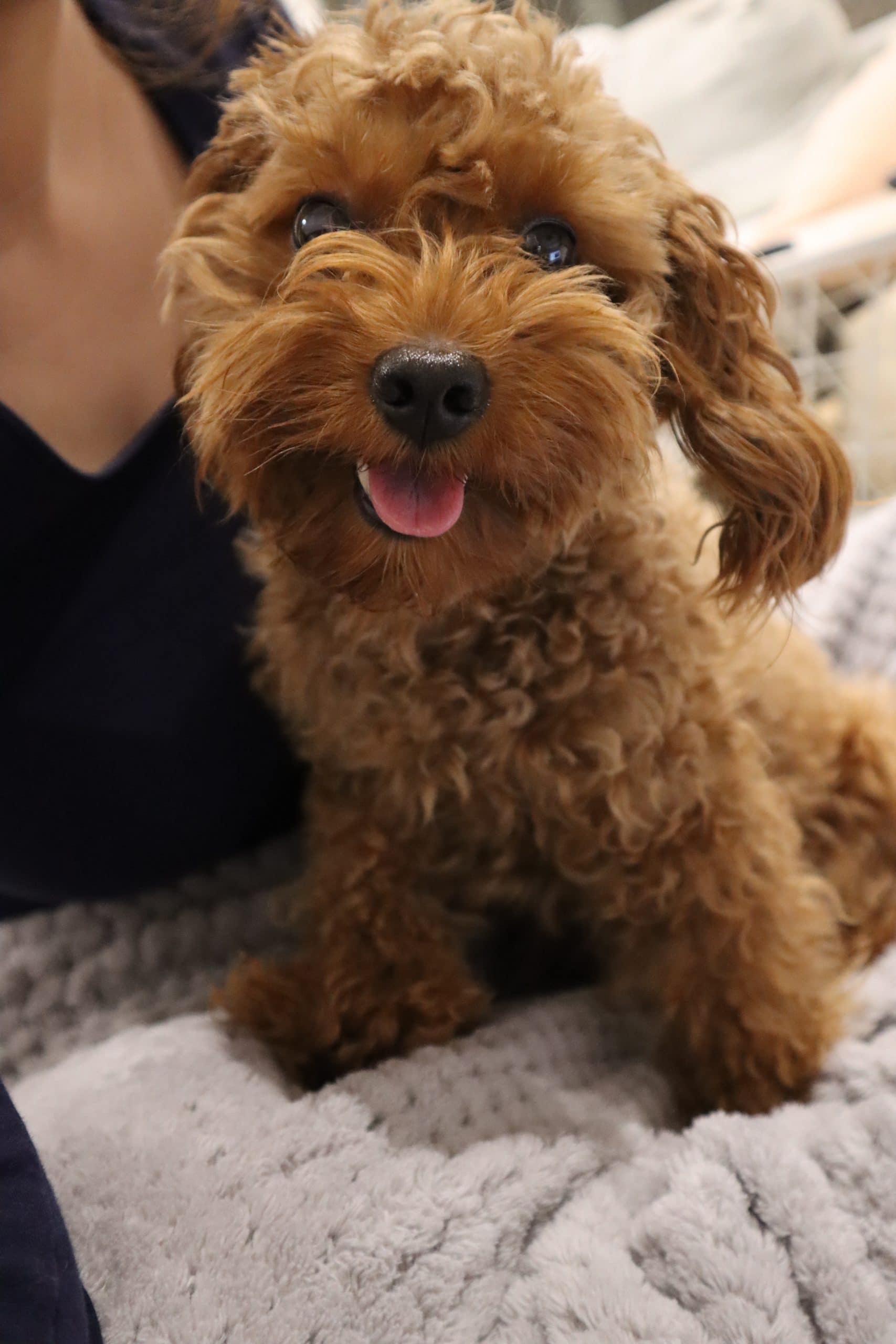 About our Cavoodle Stud Service
We are full registered breeders with Responsible Pet Breeders Australia (RPBA) who offer a red toy Cavoodle stud dog who is located within 15 minutes of Sydney CBD.
Our Cavoodle stud dog partner weighs in between 3-3.5kg, has sired all mostly all red litters to date, has cleared Orivet DNA testing and has regular vet checks and vaccinations always up to date.
He has a non-shedding coat and is hypoallergenic (meaning that the chance that his litters will irritate those with allergies is low to none). His family are also able to provide testimonials from proud owners of his past litters.
How much does this stud service cost?
The fee for this Stud service is $700 for 1-2 sessions. Alternatively, we offer an overnight stays with our stud dog for $1000 which includes artificial insemination if needed.
What does a single stud include? Studding, guidance, a copy of the stud dog's DNA testing, unlimited supervised guidance, food, water and treats, a clean enclosed private indoor area, and cleaning fee included.
What does an overnight stud include? studding, guidance, a copy of the stud dog's DNA testing, guidance, water and treats if needed, and a clean enclosed private indoor or outdoor area.
Buyback Program for Litters from Stud Service
We offer a 'buyback' program for all cavoodle litters sired through this stud dog service that we will happily assist you in finding forever homes for any puppies sired through our stud dog service.
All litters that come into our care through this will be family friendly dog trained and we will offer advice and assistance to the family of the mother dog to ensure that her puppies have the best possible start to life.
We have a long waiting list for pups sired with our stud dog, and all pups being rehomed through this service will receive the best training and upbringing through Family Friendly Dogs.
If you are interested in our Cavoodle stud service, please fill in our Contact Form and we will get back to you with all of the details!