Most reputable breeders  will give you a small take home 'puppy packs' with the main essentials to get you started in preparing at home. To give your dog the best tools to be consistently successful in their training, we have compiled a new puppy checklist of the top 10 most useful things to buy when you've decided to welcome a new dog into your family.
Quick reward training wristband: we highly recommend this for successful training at home.
Training treats: we recommend pigs ears or beef liver as an all natural treat that your dog will love.
Puppy food and bowls: we recommended anything that is all natural and grain free, to ensure longevity and a healthy gut.
Grass indoor dog toilet: we recommend that your dog always has easy access to their indoor fake grass toilet.
Portable dog crate: to give them a 'safe space' within your vehicle and make car journeys as easy as possible for both your family and your pooch.
Treat dispensing camera: to keep your dog stimulated and entertained when you're not around to play with them.
Playpen or portacot: to set up their initial 'learning' area as they are introduced to their new environment
Chew toys: to help ease discomfort during their puppy teething phase
Grooming tools: we recommend that you have essentials such all natural dog shampoo, dog comb/brush, and dog nail clippers ready for your new dog at home
Collar and leash: to keep them safe during walk time. Don't forget to always take their collar off to prevent it from getting caught when they are unattended!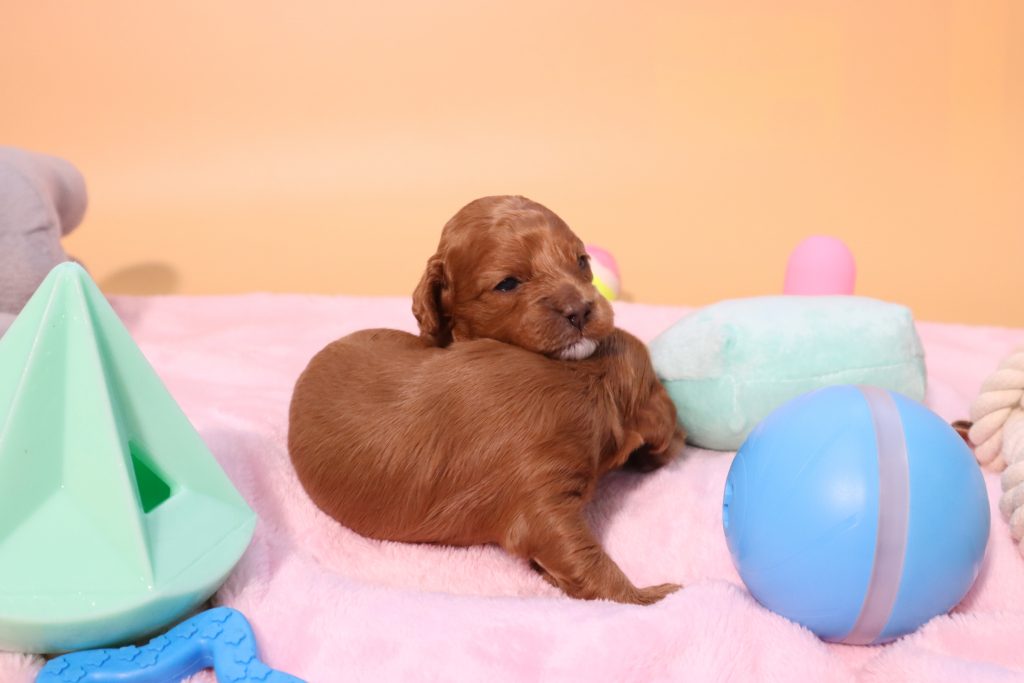 New Puppy Owner Tips
When you bring a puppy to a new home, they are in a foreign environment in which there are new smells, new surroundings, and new people.
The best way to ensure that you are ready to provide a comfortable learning environment for them at your home is to have a small area set up especially for your puppy so that they can slowly be introduced to their new environment.
When you can see that they are comfortable in this small area, you can then begin to expand their boundaries slowly, keeping an eye out to ensure that they are not overwhelmed by all of the new information around them which may undo their Family Friendly Dog Training.